Brentwood Bay Overview
Brentwood Bay is a quaint community located on the Saanich Inlet in Central Saanich. Previously named Sluggett, after pioneer John Sluggett who settled in the area in 1876, the village of Brentwood Bay was renamed in 1925.
Brentwood Bay offers a variety of real estate options including single family homes, townhomes and condominiums.  Many home buyers are drawn to the Brentwood Bay's small resort town feel and boat lovers appreciate its many marinas.   The area's top tourist attraction is Butchart Gardens, which is open year-round, and is renowned for its dazzling floral displays. In the Summer, the Gardens feature live entertainment showcasing top tier local and regional performers.
Brentwood Bay is also home to the world class Brentwood Bay Resort and Spa, a number of bustling marinas and a few funky, casual cafés located right on the water.
A BC Ferry route between Brentwood Bay and Mill Bay offers a scenic water route which bypasses Victoria and the Malahat and takes approximately 30 minutes.
What We Love
Having a staycation at the Brentwood Bay Spa and Resort in an ocean view suite, followed by a ferry ride to Mill Bay for lunch and an up-island drive.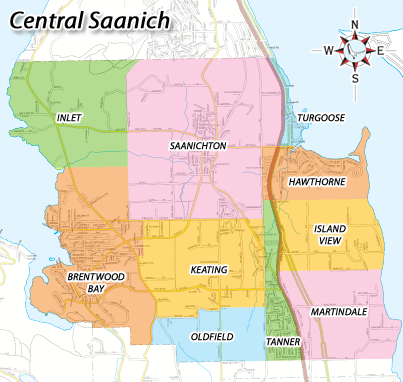 The mid 30's and 50's with some errands accomplished on foot Price range from $830,000 to $3,300,000
Average price: $1,308,543
Median days on market: 6
*2021 Brentwood Bay Elementary
Bayside Middle School
Price range
condos from $306,000 to $635,000
townhomes from $535,000 to $1,150,000
Average price: condos $488,859  townhomes $772,140
Median days on market: condos 18, townhomes 4
*2021