Cadboro BayNeighbourhood Overview
Cadboro Bay is bounded by the Uplands district of Oak Bay to the south, Ten Mile Point to the east and the Queenswood neighbourhood to the north.
It is a seaside community with a quaint village and mostly single family homes, although a few townhome complexes have been built in the last 10 years. Many of the homes are situated along the ridge rising up from the Ocean and enjoy lovely sea views.
Cadboro Bay Village is the heart of the community. The village offers most amenities people need on an everyday basis … grocery stores, pharmacy, restaurant, neighbourhood pub, and café.
What We Love
Gyro Park, a collection of sea life sculptures that forms a kid's playground on the beach is a favourite with kids of all ages and the adjacent greenspace is a great place for a family picnic.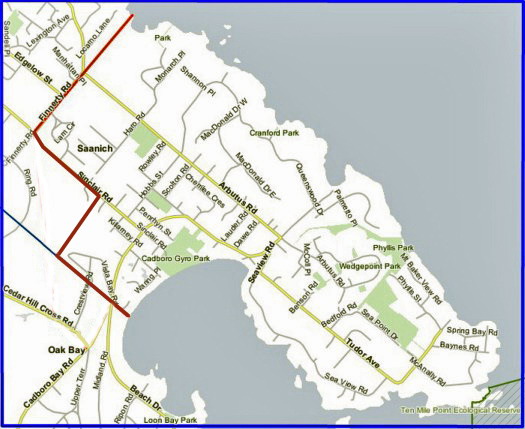 The mid 50's – Cadboro Bay is somewhat walkable with some errands accomplished on foot Price range from $829,000 to $3,375,000
Average price: $1,894,683
Median days on market: 18
*2021 Margaret Jenkins Elementary
Glen Lyon Elementary
Norfolk Middle and Senior schools
Price range
condos from $642,000 to $940,000
townhomes from $830,000 to $1,375,000
Average price: condos $838,000 townhomes $1,099,750
Median days on market: condos 6, townhomes 16
*2021