Fernwood Neighbourhood Overview
Bordered by the Central Park neighbourhood to the west, Jubilee to the east, Rockland to the south, and Oaklands to the north, Fernwood is a neighbourhood that has become a magnet for young families who are looking for single family homes close to downtown with a community feel, but are finding the prices of Fairfield or Oak Bay out of reach.
Fernwood Square is the heart of the community.  Here the historic Belfry Theatre, the Fernwood Pub, a coffee shop and a few locally owned neighbourhood shops create a gathering place for residents and community events.  The neighbourhood is almost entirely residential with a mix of single family and multi-family units.
The neighbourhood has an organic artsy feel to it that has been described as Salt Spring-esque.
What We Love
Fernfest, the community gardens, and the Fernwood Pole Painting project  – a tradition that began in 2011 with the painting of over telephone poles by residents of Fernwood – many of which are artists.  Every year since, more poles are painted creating a unique streetscape and a one of kind neighbourhood gallery.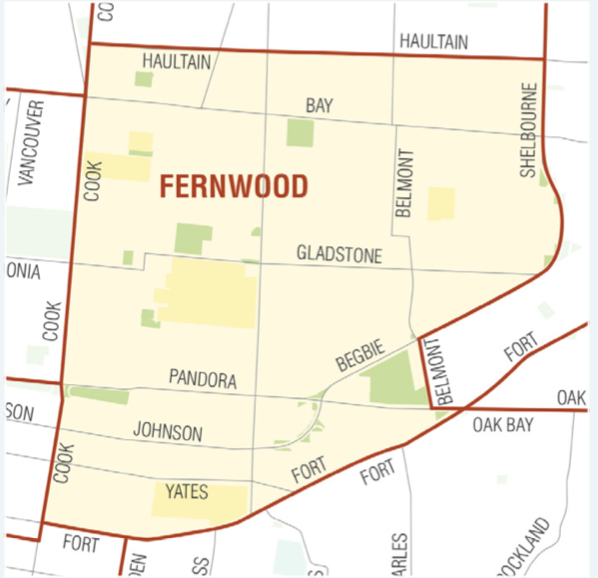 The high 70's – this neighbourhood has a good walkability score and most errands can be accomplished on foot Price range from $760,000 to $2,735,000
Average price: $1,090,091
Median days on market: 14
*2021 George Jay Elementary
Central Middle School
Victoria High School
Price range
condos from $339,000 to $849,000
townhomes from $519,900 to $707,000
Average price: condos $483,831 townhomes $610,700
Median days on market: condos 10, townhomes 11
*2021