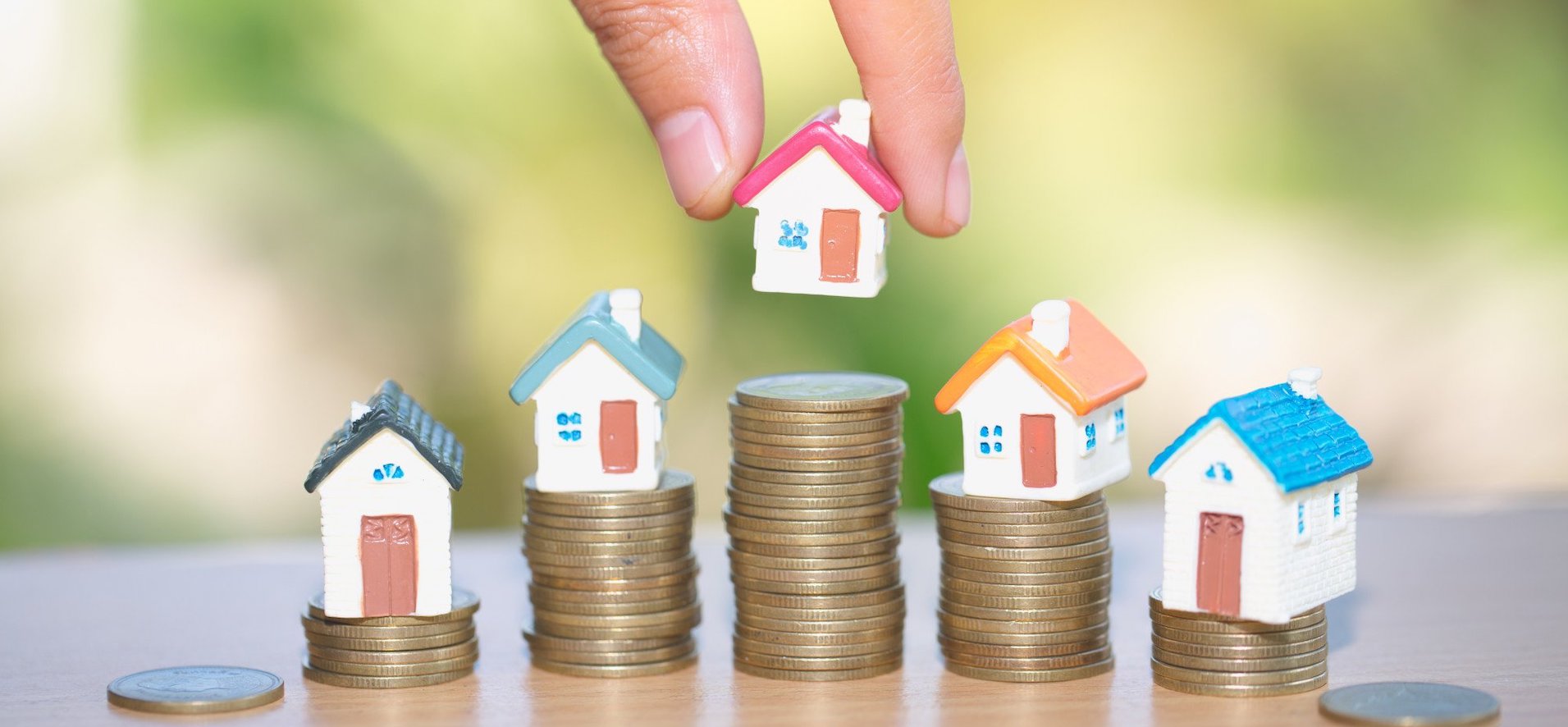 Real Estate Investment, Income and Rental Properties in  Victoria, BC
Does buying a condo or house as an investment make sense?
Are rental, income or investment properties in Victoria a good buy?  Victoria is a desirable place to live and for this reason it continues to be a great place to buy real estate. However, given the cost of properties and the inventory levels of condos, single family homes, and duplexes – investors need to play a long-term game as the upside tends to be one of capital appreciation vs a big annual return.
According to a Canada Mortgage and Housing Corporation 2020 Report, Victoria's pre- Covid vacancy rate was 1% and in 2020 it increased to 2.2%.  This was the first time since 2013 that Victoria's overall rental vacancy rate surpassed two per cent. Regardless, Victoria still has one of the lowest rental vacancy rates in the country. Vacancy rates for Canada's three largest metropolitan areas in 2020 were Toronto at 3.4%, Montreal at 2.7% and Vancouver at 2.6%.   Adding to Victoria's desirability as a location for investment property are the rental rates.   The average two-bedroom rent in Victoria is $1,507, the fourth highest among Canadian cities with a population greater than 10,000 people. Only Vancouver at $1,792, Toronto at $1,635 and Ottawa at $1,517 beat out Victoria.
Like any large investment.  It's important that you do your homework and are comfortable with your return on investment (ROI) or capitalization rate (Cap Rate) when purchasing an income or rental property.  Here are some of the questions that will need to be answered:
What is the purchase price of the property?
Are you going to pay cash?
If you are getting mortgage what is the down payment and interest rate?  Remember interest rates for rental properties tend to be a bit higher (approximately 10 to 40 basis points) than owner- occupied homes.
What are the costs of buying a rental property e.g. property transfer tax, closing fees, inspections, etc. add link to buyings cost page
What fixed or ongoing costs will the property have, for example: monthly mortgage payments, strata fees, rental property insurance (landlord policy), and property tax?
Are you going to manage the rental property yourself?  If not, you will need to hire a property manager. Property managers in Victoria typically charge between 5% to 10% of the monthly rental, as well as a set-up or marketing fee.  If you are going to manage the property yourself – it will be important that you understand the BC Residential Tenancy Act and tenant's and landlord's obligations when it comes to things like repairs, access, rental increases, etc.  Check out our FAQ on Buying a rental income property in BC and what you need to know when it comes to BC tenancy law.
Given the current condition of the home, how much money should you be setting aside monthly or annually for maintenance?  Even a new home will need maintenance. As the landlord of a rental property, you will be responsible for the maintenance of the property including things like appliance repairs, minor plumbing and electrical issues and the bigger maintenance costs that eventually happen on all properties like roofs, drains, etc.  Don't forget to think about any other ongoing maintenance that you might want to do to protect your investment, for example if you purchased a single family home as an income property, you may want to pay for a monthly gardening service if you want the yard to be maintained.
Are you going to be inheriting a tenant or are you buying a vacant investment property?  It will be important for you to understand the current tenant's rights in the event of a change in ownership/landlord.
What is the current and potential rental income?  If the property has an existing tenant what are the details of the lease?  Is it "under-rented" or is it rented a market rate?  If the house or condo you are going to buy for a rental property is vacant, what is the market rate for a similar rental unit given its location in Greater Victoria, its condition, amenities, etc. and the current rental market trends on Vancouver Island?
What are the vacancy rates in the area like? Victoria has one of the lowest vacancy rates in Canada, however, some neighbourhoods are in more demand than others. When you are purchasing a rental or income property it's important to err on the side of caution and anticipate some vacancy of your unit.
What is the capital appreciation potential of the investment property you are considering?  When advising clients on this question we do comparative market analysis on the property as well as looking at Victoria real estate market trends, HPI as well as  municipal and community plans for the area that may affect the value of the rental property you are considering buying on Vancouver Island.
Are you going to hold the property, flip it, or wanting to adopt a buy-renovate-rent-refinance-repeat model? If your property investment strategy in Victoria requires a renovation budget, what are the costs to renovate? Does the comparative market analysis on the property support the cost of a renovation?  Will the rents support the renovation?
Whether you are looking for an income property, rental property or investment property in Greater Victoria including Oak Bay, Sidney, Saanich, Langford or Colwood ‑ we can help.  Contact us to learn more about current rental investment property for sale, their prices and possible returns on your income or investment property.
TOGETHER, Hal Decter, LL.B. and Audra Poole bring a unique level of knowledge, experience and service that is hard to find.
For eleven years, Hal Decter was a practicing real estate lawyer and partner with one of Canada's top law firms. His client experience ranges from some of the country's largest corporations to individuals and couples starting their first businesses or buying their first homes.
Audra Poole brings her research acumen and luxury marketing and sales talents to the team. She is a highly respected marketing and public relations executive with more than twenty years of local, regional and international experience.
Whether you are looking to buy or sell a home in Victoria, Oak Bay, Sidney or Saanich – we'll be on your side and  make the process as stress free and seamless as possible.