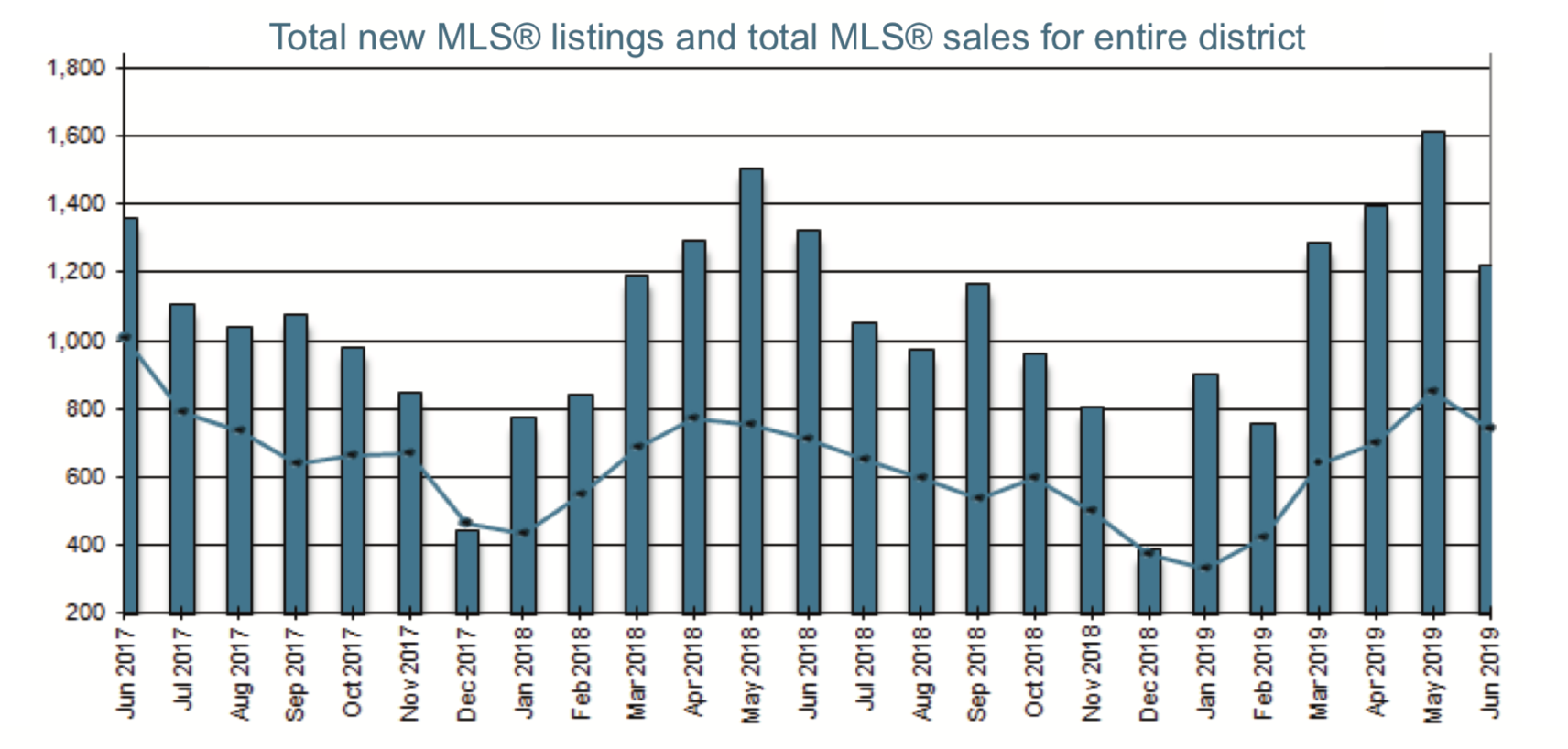 Victoria Real Estate Market Update for July 2019
As we've just passed the halfway point of the year, it's a good time to reflect on our real estate market.
The stats show a bit of a mixed bag at the end of June. While sales of condos in June we're down 6.1% from the number of sales in June 2018, sales of single-family homes increased 10.4% from June 2018.
Inventory of available listings at the end of June was 17% higher than the inventory at the end of June last year, so buyers have more product to choose from.
In the last year, the benchmark price for single family homes in the Victoria core decreased by 4.3%. On the other hand, the benchmark price for condos in the core increased from June 2018 to June 2019 by almost 3%.
We are seeing homes under $800,000, particularly ones with suites, attract multiple offers, if they are priced properly. That's driven to a large degree by first time buyers who have to pay over $600,000 for a single-family home in most core neighbourhoods.
We're also seeing sellers much more receptive to considering "subject to sale" offers, whereas two years ago such offers were virtually extinct.
In the past few years, we saw many multiple offer situations with multiple buyers making unconditional offers. Today, these are rare.
In the over $1,2000,000 market, price reductions are more common than they have been for years.
The good news is that our listings of single-family homes, condos and townhomes in all price ranges have sold recently. So, it is still a good market for sellers if they have the right team on their side. If you have any questions about a specific neighbourhood, just contact Hal or Audra
To view the full VREB report and watch the most recent BCREA click on the links to the right.