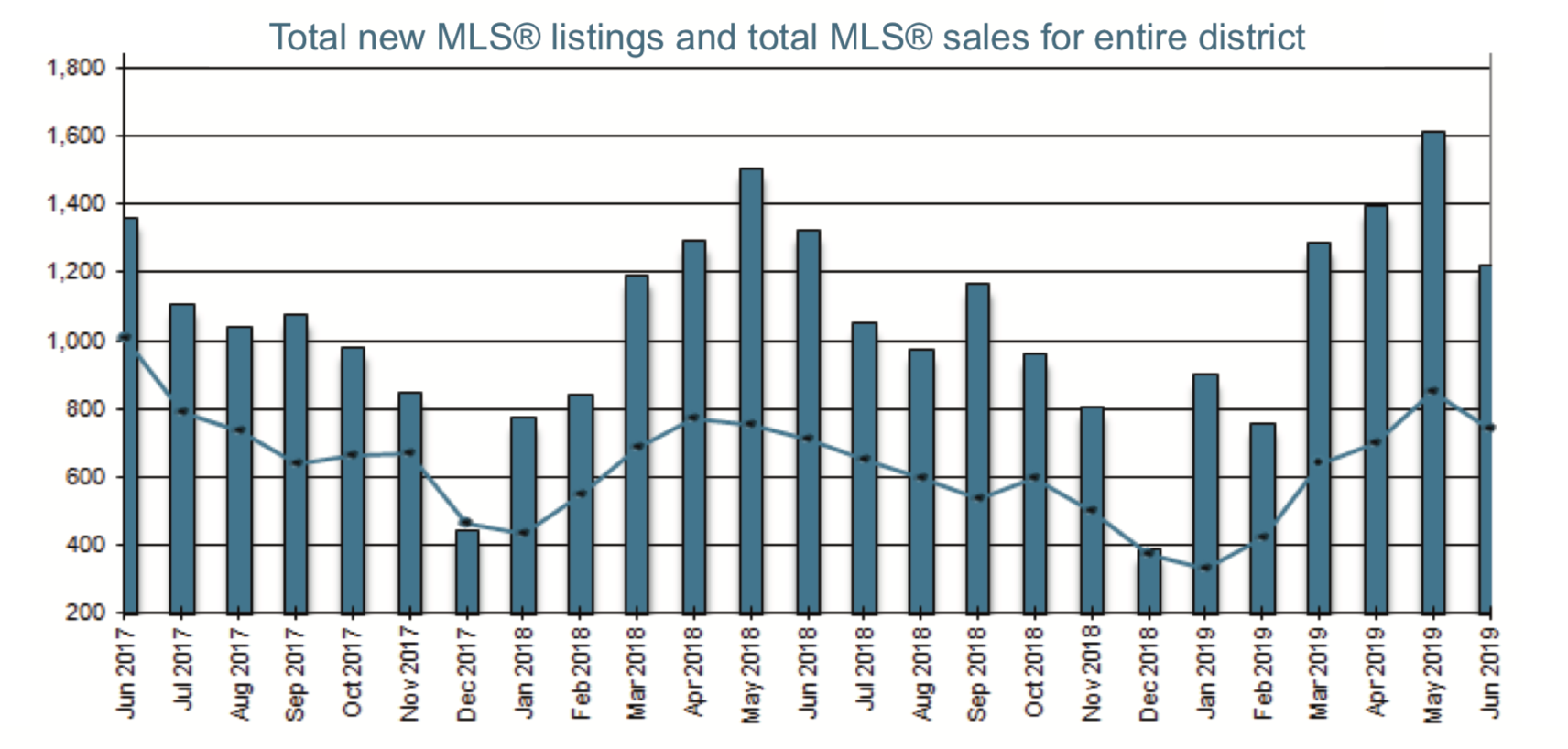 Victoria Real Estate at Risk of Overheating or Back to the Way it Was?
The number of homes sales in Victoria were up this July compared to July 2018. This slightly upwards tend is not surprising to see as "the market slowly adjusts to government changes like the B20 mortgage stress test and the continuing low mortgage interest rates," according to the Victoria Real Estate Board.
At the same time, in the CMHC third quarter Housing Market Study, the Greater Victoria market still showed a "high degree of overall vulnerability, with  overheating, price acceleration and overvaluation continuing to be flagged." They went on to say, "After climbing for 15 consecutive quarters on a year-over-year basis, the inflation-adjusted MLS average price dropped by 5.8% in the first quarter of 2019 from a year ago. Meanwhile, the young-adult population and the inflation-adjusted personal disposable income increased by 2.5 and 0.3 % respectively. The decline in price and growth in fundamentals have helped to narrow the average estimate of overvaluation in Victoria.
So, what does this all mean to buyers and sellers? We're seeing properties under $800,000 move very quickly, especially if they are well maintained, while properties over $1.5 million remain soft. As such, if you are thinking of trading up – this may be a good market for it as there may be deals to be had for high-end homes.   Overall, current market conditions indicate that we are no longer seeing the steep increases in pricing that were the norm in 2016 and 2017 – so if you are selling, strategic pricing will be imperative.
If you have questions about the reports, or are thinking of buying or selling, contact Hal or Audra. 
To view the full VREB, BCREA or CMHC click on the links to the right.